ESG: Investments of the future!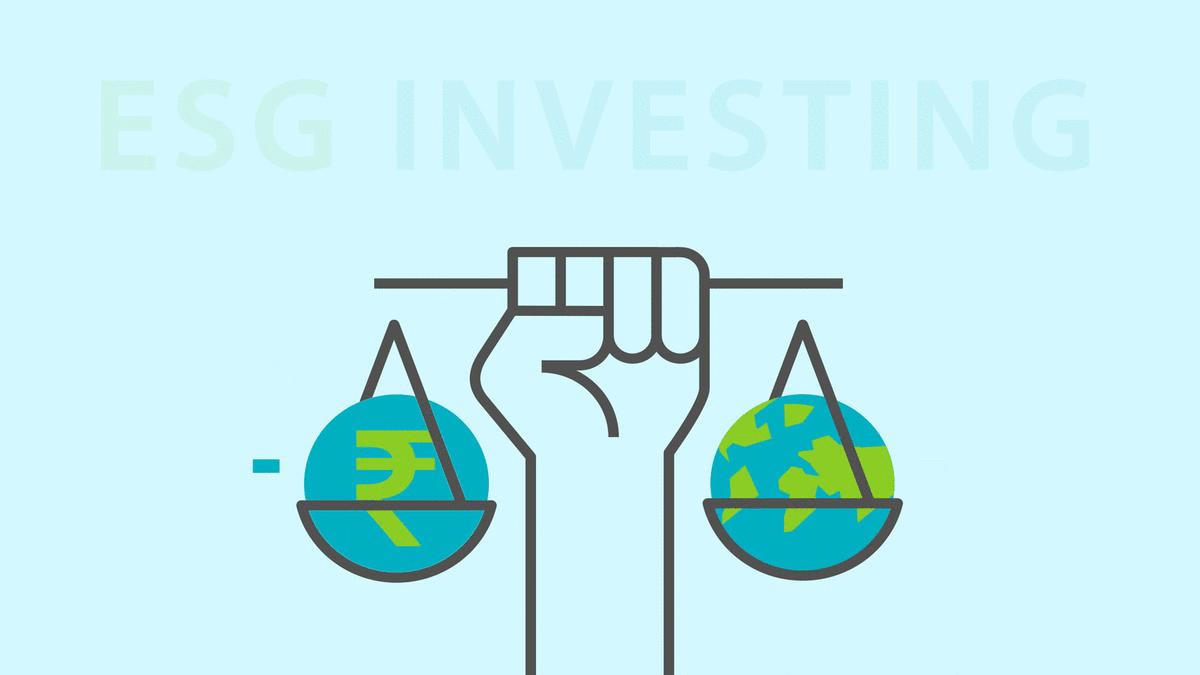 What is ESG investing?
ESG investing is a relatively new method of identifying companies to invest in, based on the three major factors. ESG stands for environmental, social, and governance. These are the three factors based on which the sustainability and societal impact of investment are gauged. It extrapolates these factors for each company, based on which the company is rated. These ratings determine the favorability of an investment in that company.
Now, each of these factors has multiple sub-factors within them which play a role in the final rating. For instance, factors such as air and water pollution, deforestation, waste management, and many more, are all calculated to finally contribute to the 'environmental' factor.
ESG investing aims to fulfil the Sustainable Development Goals laid down by the United Nations, which are a collection of 17 interlinked global goals designed to attain a better and more sustainable future for all.
How is it different from the traditional way of identifying an investment opportunity?
The traditional way of gauging a company is by looking at its financials and factors such as how profitable the company is, or how the sales were. If one delves a little further, one may study the management and get reviews about the functioning of the company. However, what ESG investing focuses on is sustainability. It takes into consideration much more than the factors considered by the traditional methods of investing.
What are some factors considered under ESG?
Environmental: Carbon change and carbon and emission, Air and water pollution, biodiversity, deforestation, energy efficiency, waste management, water scarcity, etc.

Social: Customer satisfaction, data protection and privacy, gender and diversity, employee engagement, community relations, human rights, labour standards, etc.

Governance: Board composition, Audit committee structure, bribery and corruption, executive compensation, lobbying, political contributions, whistleblower schemes, etc.
ESG Investing in India
ESG investing is in its nascent stage in India and is not as widely used. However, we are seeing signs of its rise as more companies are realising the importance of sustainability. "Practice of ESG helps reduce cost, gives new sources of revenue, access to new talent, and brings you, new consumers. It is another quiver for companies to become more resilient," says Anirban Ghosh, Chief Sustainability Officer at M&M.
"In times of Covid-19 uncertainty, it was yet again proven that companies having better ESG strategy do well by protecting people, communities and economic performance," says Mahendra Singhi, MD & CEO of Dalmia Cement. "Therefore, it is a natural inclination for investors to follow ESG and sustainability as alpha to beat the indices, and reduce overall volatility and known systematic market risks." It is safe to assume that there is immense scope for ESG in India, however, will it be effective and profitable?
The events related to the pandemic and other natural disasters that have shaken the world in recent years have put ESG investments in the spotlight. Significant inroads are being made by major companies and Venture Capitalist funds that are looking to fund companies. One such exam